Defying the retail apocalypse
An emerging asset class for the future of commercial retail space
Since 2015, retail investment has decreased in Germany's most popular cities almost 30% according to a 2018
study from PwC. This means that the impact of digitisation since 2019 and Covid-19 in 2020 has not yet been counted. With 6.3 Bio. EUR as a total investment for 2018, if only 30% of retail space is vacant this number could translate to 1.89 Bio. EUR lost from 2019 and 2020.
As fundamental changes transform the world of real estate, investors are challenged to find creative solutions to keep up with industry trends as they look to modernise their investments. It isn't just Covid-19 that brought us to this point, but also the retail apocalypse contributing to empty storefronts.
The retail apocalypse started with the onset of the digital era of retail and with Covid-19 expediting this at unprecedented rates, the world of commercial real estate will never be the same. The only winners seem to be e-commerce giants like Amazon that has seen a major increase in profits from $2.6 Bio. to $5.2 Bio. during the pandemic while others plan to close roughly a third of their business and office space. Covid-19 has brought us to the next chapter of the retail apocalypse, so what should investors know if they want to adapt to this digital new world?
There will be a time in the near future where retail properties sit vacant leaving unprepared investors wondering which asset class might fit into the space.
How Covid-19 forced Europe to digitise
In a 2020 study from PwC, they state, "retail remains rooted to the bottom of the league in terms of both investment and development prospects" later stating retail as one of the most likely assets to repurpose for investors. PwC is not alone in their findings as Savills also published a report in 2020 saying that 8% of retail stores in the UK are not expected to re-open.
Real estate investors have attempted to combat this dramatic decrease by creating new leasing arrangements with companies in Europe as retailers struggle to pay their rent. These new agreements range from government financial intervention to rent turnover agreements between the real estate investor and retailer. However, even with these agreements to keep stores open, the increase in online shopping habits as well as retailers looking to suburban areas for customers working from home, retail spaces are no longer the preferred asset class.
So, as retailers close a third of their stores in these locations, which asset classes could fill the vacancies, and how can investors make their portfolios ready for the future?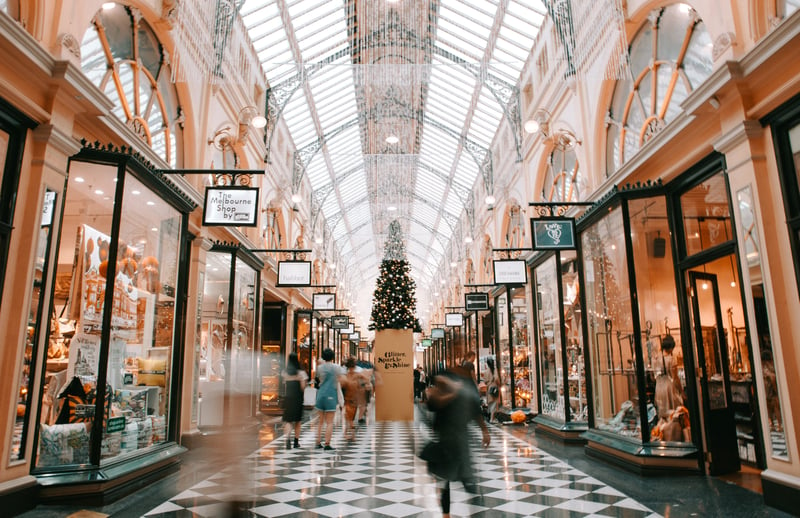 Dynamic thinking for an unpredictable market
In the United Kingdom where e-commerce rates are the highest in Europe at almost 30%, retail giants have been looking for new ways to use their space. This is reflected in a study from Savills where they say "Adapting retail space to alternative uses is still seen by many as a last resort, but it is a fundamental consideration that will see dynamic retail survive and mixed use retail spaces thrive".
What this report means for investors is that they need to take the shift now to be better prepared for the future. The end of physical retail has indeed been accelerated by the Covid-19 restrictions, so finding new asset classes to fill these spaces allows investors to act dynamically instead of reactively. For investment, that could mean huge profit by switching early. John Lewis, a retailer based in the United Kingdom, is one of the first examples of mixed asset spaces as they shift formed storefronts into liveable spaces. The goal is to invest in a growing asset class to increase profits by £400 Mio. within the next five years. They have realised the shift in market demand that their vacant stores can meet as serviced apartments replace office and retail spaces.
Market demand is shifting. As the values of the current generation make their mark on industries, it is up to investors to meet this demand by thinking in Innovative ways about the future of these former retail locations.
A rising trend in investment for former retail spaces
Retail giants have long since felt the impact of the retail apocalypse. They have been branching out into new revenue streams after creating digital platforms.
Retailers have realised after watching the shift in market demand away from retail spaces that their vacant stores can utilise a similar trend from office spaces to the same growing market. If other retailers were to make similar shifts while continuing to improve their logistics centres and e-commerce platforms, these empty storefronts could help meet the increasing demand in living space and serviced apartments in larger cities without the need for urban planners to redesign neighbourhoods.
This transformation of commercial spaces to commercial living space is something common in Europe. For a store to be transformed into an office or apartment is something many are familiar with, lowering the barrier to repurpose properties. Because the architecture of European cities are flexible enough to accommodate for this and the demand for commercial living space is growing, real estate investors have a lot to gain with few practical challenges.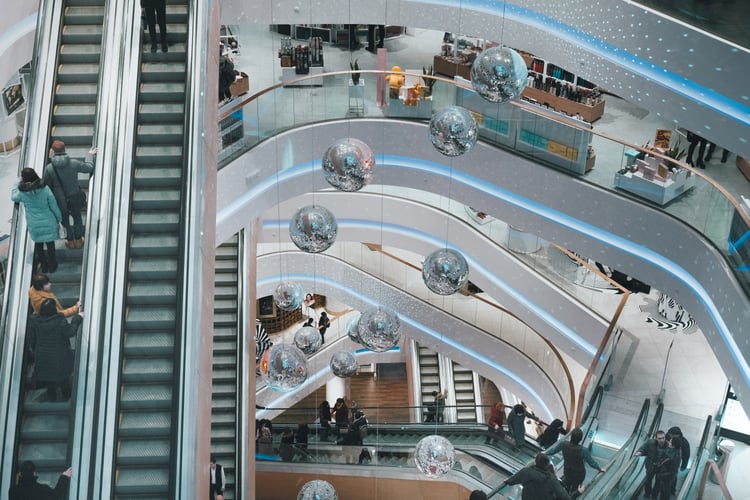 Combining the best of both worlds
It isn't just the demand for living space that is growing in major cities globally, but also the demand for an entirely new asset class that combines traditional hospitality with serviced apartments.
The mix of the two allows for either mid- or short-stay as commercial living spaces have amenities like a sofa, kitchen, desk and bathroom. Designed elements create the home-away-from-home feeling that is curated to match the culture of the surrounding neighbourhood, so authentic experiences are translated to each room.
The mix of quality and thoughtful design in a flexible liveable space is finally paired with cutting-edge technology enabling the guest to take control without depending on outside factors like opening hours or check-in times. Cleaning is done via an app, so guests can check in once staff finish.
During Covid-19 in April and May, COSI was able to remain at 90% occupancy only because of our flexible concept of shifting directly to mid-stay (28 days or more). The strength of our asset class is the ability to make this shift without many challenges as serviced apartments fit into both mid- and short-stay requirements for guests. As a third of retail properties digitise, it's time for investors to meet the market demand by converting these former retail spaces into commercial living spaces.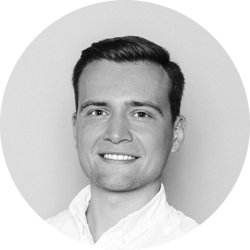 "We inspire the future of travel through a business model that works for new generations of travellers. By combining technology with quality design, we've been able to change what guests and investors expect from accommodation"
Join us by becoming a partner!