The fall of commercial office space
And, the rise of work from anywhere
Empty office spaces sit unused as companies adapt to hybrid working styles. With most people choosing to work from home at least three times per week, 40% of office space is sitting in prime locations. Downsizing office space has become an attractive trend as companies begin to reduce about 30% to align with new working habits.

For example, an office in Berlin costs somewhere between 600 to 900 Euro per person per month. For a Start-up with 30 people, this would mean around 216,000 to 324,000 Euro per year for office space. For a larger company like Axel Springer, who employs over 5725 people in Berlin, this could mean anywhere from 38 Mio. to 57 Mio. Euro per year in rental costs alone. Allowing for home office at Axel Springer could mean annual savings of around 11.4 Mio. to 17.1 Mio. Euro with a 30% decrease in office space. Office space makes up an average of 20-50% of operational costs depending on the industry, so different industries have the potential to save much more.
Reduced operational costs are beneficial to companies, but leave real estate investors in a tricky situation. How can they fill vacant spaces in prime locations when everyone is downsizing?
Remote work will reshape the future of real estate
"At the end of August 2020, there was 290,000 sqm of space to sublet in the Top-5 cities - 85% of this comprising areas of 1,000 sqm or more. Around 110,000 sqm (38%) was being offered due to the pandemic or its consequences, however, the majority (62%) was not, according to a survey of landlords", states Helge Zahrnt, Head of Research and Insight at Cushman & Wakefield in Germany. Despite vastly different working cultures, in a world dominated by technology, the generation of digital nomads have shifted market demand from traditional offices to hybrid work environments.

Hybrid work is a massive industry trend as many enjoy the flexibility, positive environmental impact and extra money to invest in new business ventures. It does, however, leave one question: What is going to happen to vacant real estate?

The answer, as always when major societal shifts happen, is not easy. In the emerging working culture of the digital nomad generations, the market was experiencing a megatrend toward digitally-enabled apartments even before Covid-19. Digital nomads enjoy the flexibility that hybrid working culture offers them with the ability to work in Portugal one week and Scotland the next. For investors thinking long-term, they cannot afford to ignore the demand of these digital nomads.

Unfortunately, many real estate investors are still holding out hope that not all companies will change to fit these digital nomads by switching to a remote setting. As experts expect the global economy to grow slowly, it seems unlikely that new, innovative start-ups will appear to meet this demand.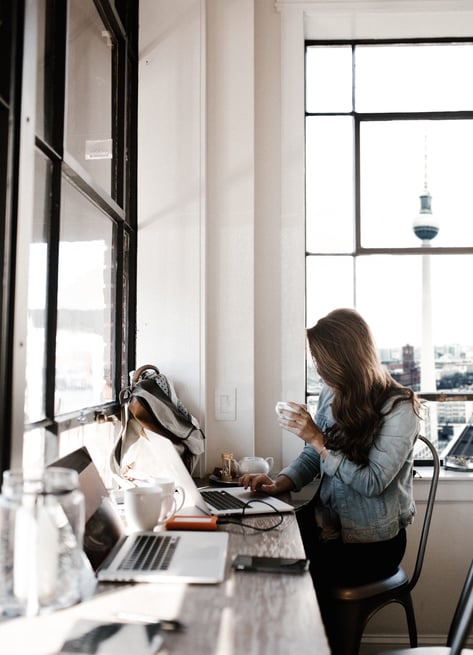 A generation of digital nomads: a new travel market
Digital nomads comprise the Millennials and Generation Z and are the biggest spenders in the travel industry. Because of their spending habits, they are driving the growth in the travel industry as they plan more vacations than any other generation as they begin entering the mid- and senior-levels of their careers. These nomads are currently deciding to start businesses of their own, have families and invest their income into causes they believe will prosper. They are also the generation that learned how to travel in low-cost Airbnbs.

With higher levels of disposable income along with higher standards of living that come with mid- and senior-level positions, digital nomads stay in apartments designed for their lifestyle. Investors have noticed this generational change as demand for traditional hotels was falling even before Covid-19.

The question is this: why does shift towards hybrid culture expedite the megatrend in the travel industry towards this new asset class of designed apartments? To understand this, one needs only to look at recruiting campaigns from growing companies. These companies are using hybrid work culture to show talented individuals how they can work while enjoying their lifestyles as digital nomads. This shifting terrain led to designed, high-tech apartments with almost full occupancy despite Covid-19 during April and May while hotels struggled to fill their vacancies. Experts, as well as European governments, have already recognised the demand for tech-enabled hospitality as countries like Croatia create digital nomad visas to accommodate for the new lifestyle.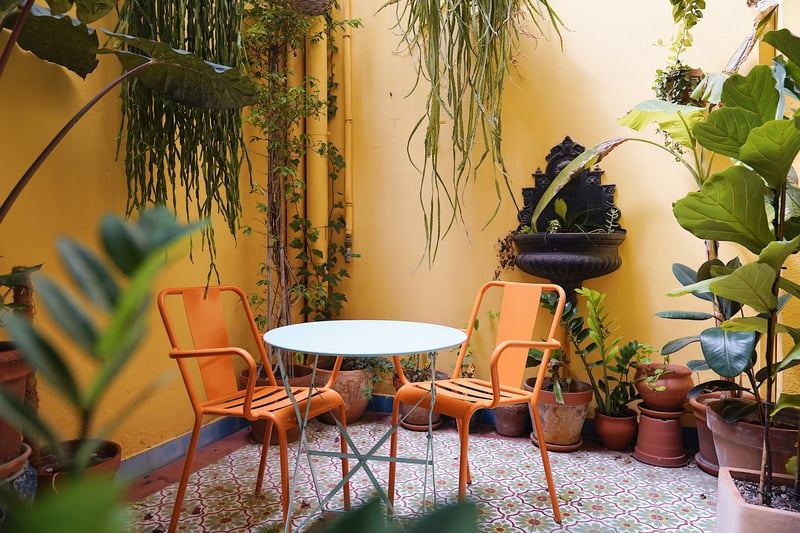 The domination of a new asset class:
short- and mid-stay commercial living
spaces
Commercial living to an experienced real estate investor might sound like normal housing, but a new business model has emerged to accomodate for the growing demand of Millennials and Generation Z. Commercial living, in this sense, is the "home-away-from-home" feeling of an Airbnb with the quality standards of a hotel. The only difference? The use of space and technology to support a modern guest experience.

Tech-enabled serviced apartments are living spaces for the future of travel. They are specifically designed to meet the digital expectations of the growing generation of travellers who value the convenience of digital key and the comfort of larger apartment spaces. The space comes from digitally curating experiences and directing guests to restaurants and gyms while removing hotel lobbies, waiting rooms and storage spaces.
Mid- and short-stay commercial living spaces cater to the next generation of travellers. This asset class prioritises modern travel expectations for authenticity and adaptability. With technology that can create instant recommendations for gyms, landmarks and restaurants, space that was originally used for hotel lobbies or facilities can be repurposed into extra living areas like a kitchenette or desk. Investors cannot ignore this as these new travellers begin to make up more and more of the travel market. With many hoping for business-as-usual, some investors are thinking about the next generation of travel.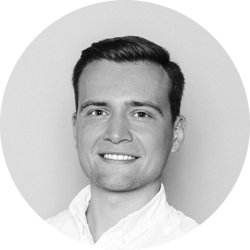 "We inspire the future of travel through a business model that works for new generations of travellers. By combining technology with quality design, we've been able to change what guests and investors expect from accommodation"
Join us by becoming a partner!