NUMA TAKES HOME TOP HONOURS AT IHIF
2020 was extraordinary for the world.
The hospitality industry saw titanic changes—some likely permanent. And though there's no escaping the impact of the COVID-19 pandemic, early September saw the return of the International Hospitality Investment Forum (IHIF) at The InterContinental Berlin for its 23rd year. The event brought together key industry leaders to hear from innovative brands entering or growing in the hospitality market. As part of the program, an expert panel assessed a series of case studies to draw inspiration and ideas from new concepts.
The panel was composed of five experts in the fields of finance, innovation & digital leadership and design. Numa was assessed against Treehouse Hotels and Casa Cook Hotels on these perspectives.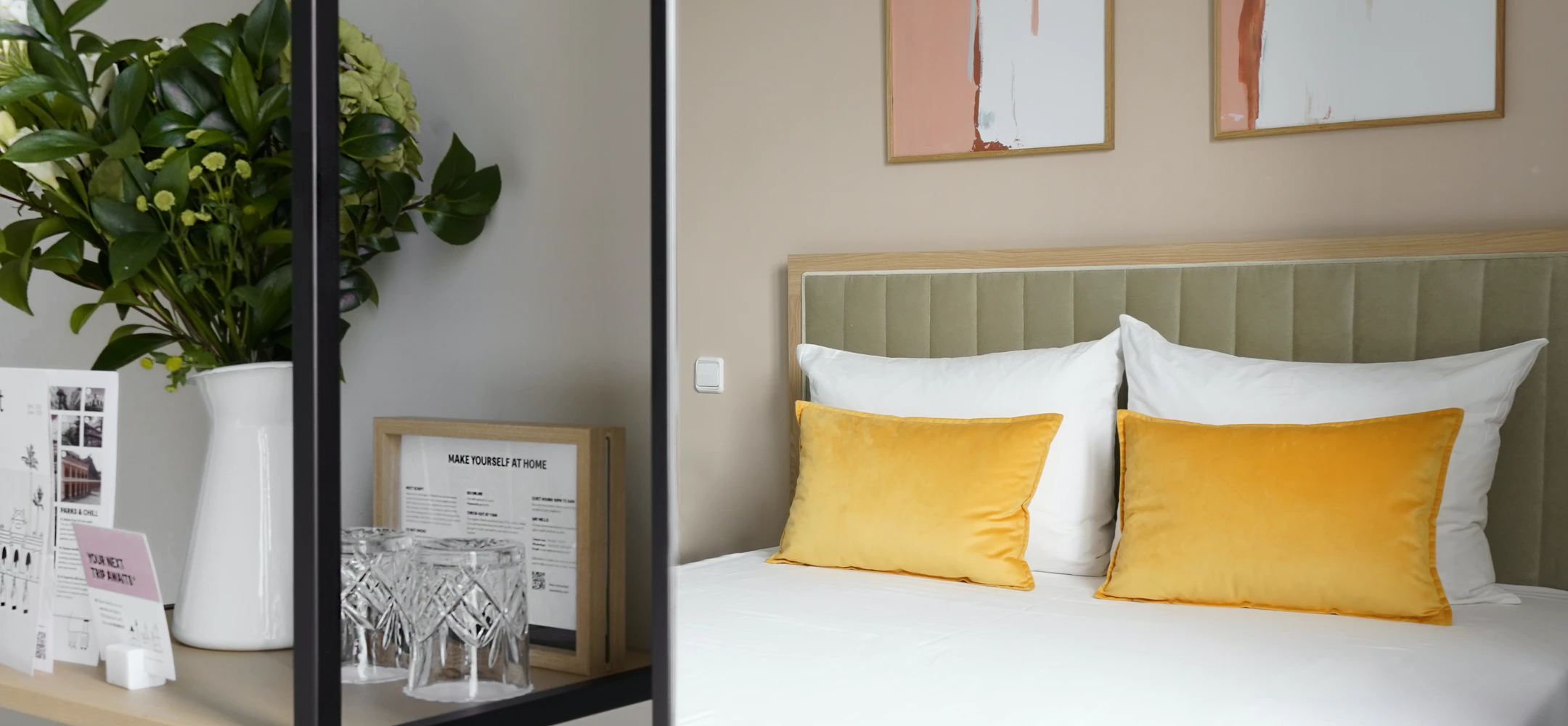 Co-Founder & President Dimitri Chandogin pitched numa to the panel. He started off by explaining the concept: to provide a fully digital and contactless guest experience, thereby significantly reducing costs. He then explained numa's vision––Bring Some Soul To Travel—and highlighted the following five business-to-consumer and business-to-business unique selling points in-depth:
B2C - A delightful, digital guest journey & check-in; keyless and without receptions (and reception lines!)
B2C - Properties and rooms designed with soul. A beautifully designed experience with a dash of authenticity, character and comfort thrown in the mix.
B2C - Properties in the most vibrant, exciting neighbourhoods—and the tips to help you live like a local.
B2B - Automation of up to 80% of administrative tasks.
B2B - Not your everyday asset class. With the ability to utilize spaces far too small for most hotel chains, numa is able to offer real estate investors a whole new asset class. Our focus is on short term stays. However, we have the possibility to flexibly switch between short and mid-term providing strong downside protection for our investors.
In the end, we're thrilled to announce that numa secured the highest overall ranking of 4 out of 5. Here's what that means.
Financial and legal assessment: Awarded 4 out of 5, with subcategories that included investment cost, tried & tested, value enhancement and skin in the game.
Design assessment: Awarded 4 out of 5 on the basis of attractiveness, atmosphere, space efficiency and consumer-friendliness.
Innovation assessment: Awarded 4½ out of 5 on the basis of concept, technology, ESG and uniqueness.
The program concluded with a feedback and Q&A session, where numa was praised by financial and legal experts for its flexible investment model and ability to prepare for market fluctuations. As for innovation and design, numa's unique approach to technological innovation and personalisation of each property stuck out. The panel termed the concept the "crisis-proof, new face of hospitality."