THE CONTRARIAN VIEW: A "ONCE-IN-A-CENTURY" OPPORTUNITY IN ACCOMMODATION
By Christian Gaiser, CEO & Co-Founder
Almost a year after the pandemic hit Europe, we are delighted to share big news: numa will accelerate its next growth phase by securing €20M in fresh capital.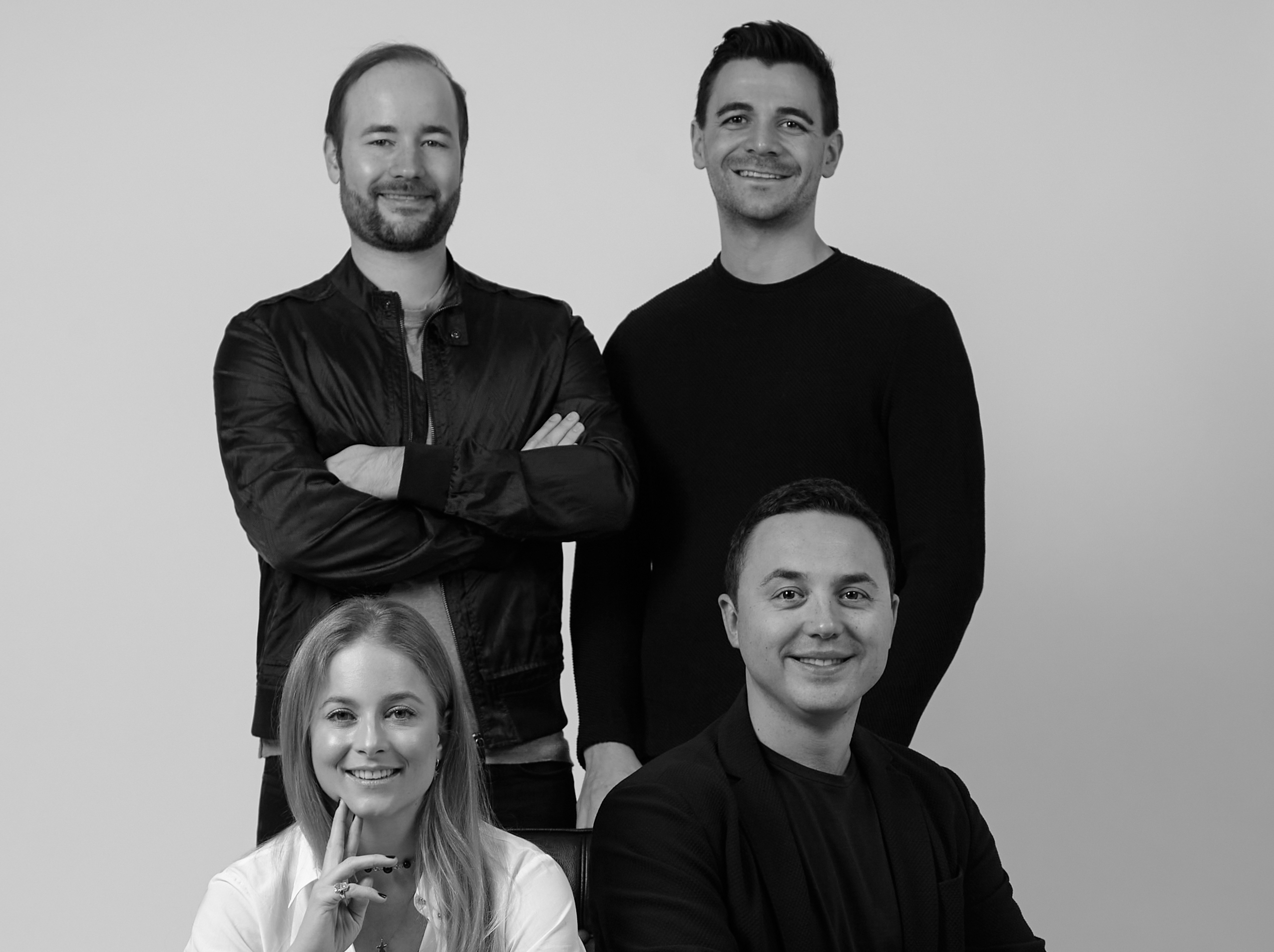 In a market environment that has been through so much turmoil over the past year, we want to apply a contrarian view to the scepticism surrounding travel businesses. We are convinced, actually, that the timing right now provides us with a once-in-a-century opportunity to build a new category of accommodation.
To the outside world, some may think that the past year would have been challenging for COSI. In fact, the opposite is true! The pandemic steeled numa's business model and elevated it to new levels. I am writing this in all humbleness. Many of our peers in the market got knocked down through no fault of their own as they do not benefit from the same financial backbone COSI relies on.
In this article, allow me to share eight reasons why we are so bullish -- and why our investors have given us this strong vote of confidence.
We have built trust by focusing on what we can control.
This is one of my favourite mantras when facing a crisis: "Focus on what you can control when external factors hit you".
numa faced demand channels that dried up entirely during the pandemic and will take time to rebuild. So, we focused on what we could control and built new ones in mid-stay demand practically overnight. We quickly achieved high occupancy rates after this simple switch.
Our flexible model built trust in the real estate community and among our investors. A sentiment grew that they can rely on us even when we face the worst "war time scenario" in business.

We are taking the Tesla analogy in accommodation.
What Tesla has pioneered in automotive, numa is introducing to the accommodation industry: we combine a new physical product experience with our powerful tech stack to reinvent the guest journey and machine-room processes driven by software.
We started using this analogy before Tesla reached sky-high valuations. However, it is still a good one: you can build a robust layer on top of physical hardware and processes. In our case, this is accommodation: accessing buildings and apartments that are controlled remotely. Here are a few examples of our numa OS:
Dynamically adjusting prices up to 1000x per day.
Automating 80% of the guest journey.
Navigating housekeeping while automating early check-ins.
Anticipating the wants and needs of guests.
We are just at 10% of our future roadmap with many innovations to come.
We optimise the guest journey in demand channels.
When building Bonial, my previous company before numa, we scaled to 25M monthly users across Europe. We always rigorously optimised the user journey in our traffic channels. The primary mission was to drive people into stores. numa bears many similarities: we acquire guests online and welcome them to stay in our physical locations in lively neighbourhoods. This optimisation is a proven technique in e-commerce as well, but from my experience, this is underrepresented in the accommodation sector. At numa, we apply the same mindset to review the guest journey across all of our demand channels (without revealing too much of our secret sauce here 🙂).

In turn, we achieved occupancy levels of >90% and proved the resilience of our business model. In real estate lingo, this translates to third party usability.
We are shaping the cities of tomorrow -- a seismic shift on the supply side is about to happen.
90% of hotels in Europe feature less than 100x rooms. These locations are too small for the big chains to operate. Many of them need succession plans. This leaves a substantial white space opportunity for a tech-driven operator such as numa.
Regulatory pressure has drastically reduced the inventory for short-term rental apartments in almost all major European cities. At the same time, demand will keep growing in the years ahead: there is a vacuum for a 100% legal approach. Cities do not appreciate it if you take away residential apartments, and we agree with this. That is why we only pursue commercial real estate. Our business also has to make sense for stakeholders such as the city itself or neighbourhoods, not just our real estate partners or our guests.
Indirect competition such as the office market or retail space is massively challenged: remote work, video conferencing and e-commerce eat into their share. Yet, commercial office space presents a conversion opportunity for new use cases.

The bottom line is: the cities of tomorrow will look very different from today. Fewer cars, less office space, less retail stores. More room to breathe. This is an opportunity, let's shape it proactively!
We are building an iconic brand for the new generation.
We offer our guests a home-away-from-home, with the quality standards of a hotel. Think of a lively neighbourhood in Berlin, but we remove all the unnecessary hotel elements such as a reception or amenities you'd typically pay for but rarely use. Our ambition is to build an iconic brand in this industry while remaining humble enough to realise that Rome was not built overnight. This will take time, as we need to scale our inventory -- but there are a lot of exciting developments in our pipeline.
We have created the "United Nations" of numa: Fostering diversity in our team, but mostly in our school of thought.
I get inspired every day from our team of >100 that we have built in just 1.5 years. We have almost naturally pushed inclusion. Not just in our founding team but also across all levels of the company. It makes our decisions better because we look at every major move from all possible perspectives. We are glad to count >35 nationalities in our team, with 50% of our team being women.
We are backed by entrepreneurial investors that share our long term conviction.
Our investor base combines the expertise that will boost numa's performance. A blend of forward-thinking tech investors and decades of real estate track record. Our existing partners Cherry and e.ventures doubled down on our vision, namely our board members Christian Meermann and Christian Miele. Both have been involved in many major industry rule breakers and acted as a strong psychological backbone and sounding board to us since the beginning. We are very happy to welcome Soravia to our group, one of the leading real estate conglomerates in Europe. As Erwin Soravia himself put it nicely, "numa is building an asset class for the new generation" -- we will benefit from their access and know-how in the real estate industry with many exciting projects already in the pipeline. A group of tech- and travel entrepreneurs, such as the founders of Flixbus, Comtravo or Travelperk, who have built large businesses disrupting traditional parts of the travel value chain, will act as our trusted advisors.
We inspire with a positive mindset, a 10-year plan and are always moving forward.
In the words of our investors, "Now we've reached the product-market-fit. It's time to scale!" While we don't want to downplay the pandemic in its significance, the past 12 months will be considered a defining moment in our company's history 10 years down the road. In other words: It's time to leave the pandemic behind and prepare for the new normal.
People will travel less but stay longer.
We will build the best product for them.
So, stay tuned to see what numa has in store for the future.