Live like a local at Belfort in Berlin, Prenzlauer Berg
3rd July 2020
Berlin, Prenzlauer Berg. Discover Belfort, COSI Group's first location, in the heart of Berlin. Since launching with 81% occupancy in the first month, it has been close to full capacity, with returning visitors and warm reviews. Guests call the place "serene and peaceful, yet very well located", "a real hidden treasure in an amazing neighbourhood" and a perfect location "being amongst the locals".
The apartments are independently designed and provide luxury features such as professional cleaning, fresh towels, sustainable toiletries, high-speed Wi-Fi and a 24/7 digital concierge. Digital door locks allow for contactless check-in, foregoing busy entrances, staff and other guests. The fully equipped kitchens are ideal for private meals and longer stays. All this in a location that is central and close to everything Berlin has to offer.
The charismatic neighbourhood of Belfort, Prenzlauer Berg, was once home to punk movements and GDR opposition members. Nowadays, while preserving its bohemian charm, it has become one of the chicest areas of Berlin. The area is particularly popular with families, students, artists and well-known personalities of the German cultural scene.
The building dates back to the so-called Gründerzeit, a historical period in the mid-19th century characterised by scientific and economic progress in Germany and Austria. The rise in urban residential complexes allowed for the creation and diffusion of a new architectural design with beautifully decorated facades that were inspired by the work of classical masters. Something that still fascinates visitors and locals.

Belfort preserves the historic facade and combines it with modern colonial interior design. Carefully selected shades of colour, hand-picked details and curated art make Belfort a true urban oasis. The Mediterranean garden in the courtyard with shades of pink and tropical vegetation gives it a relaxing atmosphere and allows you to forget that you are in the heart of a Metropole.
Belfort pays homage to the past and celebrates the present by combining old-school glamour with modern design. The result is an inspiring space that enhances comfort and homely feel.
At Belfort, families, groups of friends, couples, business travellers, young professionals, artists and freelancers find where to stay in Berlin both for family vacation destinations, relaxing weekend getaways, city breaks, vacations for mental health, urban adventures and group travel. This is why we characterise the accommodations as multi-purpose: beautiful private spaces meeting the needs of most travellers.
For each location, COSI's local experts provide a booklet of recommendations, carefully curated for its guests.
We cannot wait to introduce our next location.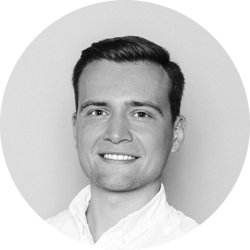 "We inspire the future of travel through a business model that works for new generations of travellers. By combining technology with quality design, we've been able to change what guests and investors expect from accommodation"
Join us by becoming a partner!