COSI selected as "rising star" by leading tech fund Idinvest
6th June 2020
The leading French technology investment firm Idinvest, part of Eurazeo Growth and one of the biggest investors in Europe, has selected COSI as a rising star in the travel sector among 14 other travel companies.
Idinvest's European Startup Consumer Map sheds light on the major trends driving innovation in different industries.
The travel sector has been an early driver of technological disruption. While many concepts mainly focused on the "demand-side", COSI intends to upgrade the tech-stack of the supply side. COSI focuses on scalability, cost-efficiency and automation of processes. By upgrading the traditionally outdated tech-stack of the industry, COSI transforms the guest experience into an easy and accessible journey that meets the needs of the modern traveller.
Our in-house state-of-the-art operating system is at the core of COSI's business. With the introduction of digital keys, app-based housekeeping, centralized revenue management, and dynamic pricing, we are able to create efficiencies that appeal to guests, employees and stakeholders.
Read more about Idinvest's study and explore the B2C Startup Map here, to get a feel of the European startup landscape.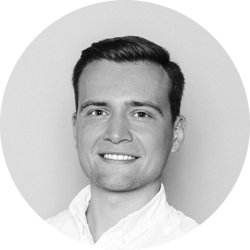 "We inspire the future of travel through a business model that works for new generations of travellers. By combining technology with quality design, we've been able to change what guests and investors expect from accommodation"
Join us by becoming a partner!