The modern traveller finds a second home in COSI's Munico location
4th May 2020
With over 18 million overnight stays in 2019, Munich is the second most visited city in Germany. It has the highest percentage of international travellers in the country at almost 50% and attracts both leisure and business travellers.
Not only does the city offer endless cultural and networking opportunities with its world-renowned landmarks and business events, Munich also invites active travellers to explore the natural beauty nearby with easy access to hiking trails, bike paths and swimming opportunities. Due to the high demand for overnight stays, Munich has one of the highest overnight rates in Germany.
Munico as a location and building, is a great set-up for COSI. It is a newly built, quiet location at the back of a modern residential property. As you enter, it offers a modern yet cool common lounge area that can become your office for the day. Our guests enter each apartment via digital locks, which is readily equipped with full kitchen and furniture. The design of the apartments is true to the location and style of the new building.
Located in a tranquil setting it becomes your private space, offering the best of three worlds; with tram line 18 you are in the heart of Munich, adjacent to the building is a pleasant garden that invites you outside when the weather is nice, and it is a convenient location close to nature like mountains and lakes. Upon request, there is space in a private garage for your car.
Guests say, "easy digital check-in", "good location, quietly located in the rear building, new equipment", "comfortable bed", "always had quick answers to questions".
At COSI our mission is to change how our guests feel about travel, and at Munico we truly create a homely atmosphere that feels relaxing and comfortable. We cannot wait to introduce our next location.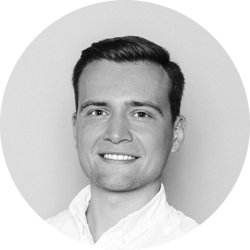 "We inspire the future of travel through a business model that works for new generations of travellers. By combining technology with quality design, we've been able to change what guests and investors expect from accommodation"
Join us by becoming a partner!