COSI's secret launch in beta
1st February 2020
By applying a successful strategy from the mobile software playbook, COSI has already launched 5 beautiful city locations in just a few months. They are live, realising results such as 80% occupancy in the first month.
Yet, we have deliberately decided to keep each location under the radar for the time being.
Why is that you may ask? Given our deep roots in the tech world, we have applied one of the smart product development principles to each of our locations. This is what we call "Beta Launch".
Software companies launch new software products as fast as possible and rapidly iterate with live feedback from the market, improving the user experience. This formula leads to significant capital efficiency and time to market gains.
We want to do things differently compared to the traditional hospitality industry, and decided to follow the same philosophy.
By launching our 5 locations in "Beta", we have accelerated our tech & brand development massively. We can test and iterate live on the technology layer of our properties, and build the best in class hospitality operating system.
The optimal way to do so is by "soft launching" and optimising as you go. In the same way, we can tweak brand elements "live" as opposed to spending a large amount on brand agencies whose incentives are not aligned with ours.
A regular hotel launch process can sometimes take 2 or even 3 years - we have kickstarted our locations as quick as 2 to 4 weeks. If you are interested to learn more, sign up here or write to us here. Keep your eyes open, over the next few weeks we will be introducing our locations one by one!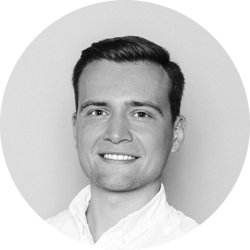 "We inspire the future of travel through a business model that works for new generations of travellers. By combining technology with quality design, we've been able to change what guests and investors expect from accommodation"
Join us by becoming a partner!