Inga Svinhufvud Laudiero, Selected Top Founder, Doer and Creative 2020 by Business Punk Magazine
7th January 2020
We are proud to announce the missing link within our founding team, we welcome Inga Svinhufvud Laudiero as Co-Founder and Chief Creative Officer. Inga joined us to shape our brand and create an authentic space together with our high caliber interior design team. I have known Inga for over 10 years, and am confident her creative flare and institutional expertise will no doubt generate success.
Inga has a strong personality, in all the good ways. She is already a role model for many within our organization wielding both commercial awareness and a sensitivity that infuses life and purpose into our brand and its mission. As a PropTech business, we not only strive for operational excellence but equally we aim to build a brand that will be valued by guests for many generations to come.
"An entrepreneur at heart and always knowing I had a passion for interiors and the creative, this opportunity instantly spoke to me. The team is incredibly talented and driven, I spend most of my week on a plane between London and Berlin and anyone who knows me will recognize that I am exceptionally passionate about what we are doing".
"Today, people are looking for authentic experiences whilst travelling and also locally in their hometowns. It's the bifurcation away from an increasingly industrialised world and distorted reality of social media that creates this magnetic field which I believe will grow stronger in the next 10-20 years. We are building something genuine, focusing on designing private spaces that are comfortable and relaxing, inviting our guests to be themselves whilst travelling solo for business or with their friends and families for leisure. Our mission is to change the way our guests feel about travel".
Inga was born in Sweden, now living in London, and before joining COSI she was the co-founder of a sustainable fashion brand, worked for Morgan Stanley as an executive director, and did a stint at Hugo Boss in Miami and New York. For this years Business Punk Mag ranking, she made the list of top Founder, Doer & Creative 2020. We are all very excited to welcome her to our team and please stay tuned as we will soon be announcing the design and launch of our brand.
Written by Christian Gaiser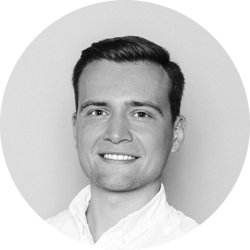 "We inspire the future of travel through a business model that works for new generations of travellers. By combining technology with quality design, we've been able to change what guests and investors expect from accommodation"
Join us by becoming a partner!