Tripadvisor awards all three COSI Prague properties with Travellers' Choice Distinction
3rd August 2020
Prague, Czech Republic - Prague, dubbed as "The City of a Thousand Spires", houses some of Europe's most astonishing architectural and cultural wonders. Now it is home to three COSI properties that are named TripAdvisor Travellers' Choice for 2020.
Perched on the edge of Prague's Old Town, Merchant, Artisan and Green Lobster each host their own history and memories. Both Artisan and Green Lobster are protected by the city for its architectural significance and characterised by original hand-painted ceilings, parquet floor, and historical furniture. Paying homage to the city's past and present, the veritable baroque design aims to inspire. On the other hand, Merchant is a showcase of COSI's best-in-class technology and embodiment of a design vision anchored on authenticity and eclecticism with funky art and wallpaper, coupled with functionality.
Like all COSI locations, the three Prague properties are designed with intention to embrace the comfort of a private home and the delight of a boutique experience. Our digital and contactless guest journey, powered by an electronic key system and 24/7 virtual concierge, aims to elevate your stay and provide hassle-free travel, allowing you to kick back and relax. Even without physical contact between our staff and guests, we strive to maintain high service standards and superior housekeeping, with professional cleaning abiding by the protocols in line with WHO recommendations.
Stone-throw away from Prague's legendary Charles Bridge and enchanting Prague castle, the three COSI properties are set in the Mala Straná quarter, a time-capsule of Prague's immense beauty. The neighbourhood by day is a hubbub for travellers and by night a cove for local gatherings. With cafes, restaurants and attractions dotted around this lively area, the three COSI properties are within close walking distance to Prague's most prominent galleries, museums, and destinations.
Our Prague properties, within months of launch, already received great reviews and feedback from travellers on TripAdvisor, the world's largest travel platform. Each year, TripAdvisor comb through millions of reviews, ratings, and saves from users worldwide to determine the winner of their Travellers' Choice Award. This coveted award program celebrates travellers' favourite businesses around the world. In 2020, we are proud to announce this distinction for all of our Prague properties, placing us in the top 10% of hotels worldwide. Gaining the respect and recognition of industry peers, like-minded guests, and travel aficionados is a huge honour. With over 8.7 million businesses listed on Tripadvisor, this award is a testament to the consistent quality of our properties and the boutique experiences we stand by.
But don't hear it from us, this is what our guests have to say.
"Rooms with thoughtful touches. Very comfortable bed and the location is just a short stroll from everything that Prague has to offer."
"It was very spacious, and both my partner and I were delighted with it. The view was great; you could see out onto the street below, which was lively during the day but quiet at night."
This award only marks the beginning of our brand journey. We are honoured to be appreciated by our community and strive to delight our guests continuously.
We cannot wait to introduce you to our next location and news.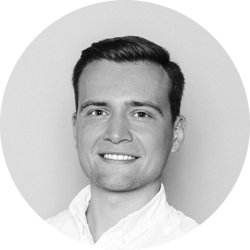 "We inspire the future of travel through a business model that works for new generations of travellers. By combining technology with quality design, we've been able to change what guests and investors expect from accommodation"
Join us by becoming a partner!