Strauss, a versatile living space in Vienna for the modern traveller
4th August 2020
Vienna, Austria. Introducing Strauss: COSI Group's new location in one of Europe's most beloved cultural capitals. Set within walking distance of Schönbrunn Palace with its palace gardens and Wiener Stadthalle, the location is perfect for anyone planning a leisure trip to Vienna, the "City of Music". Conveniently located, just a few steps away from the metro that connects travellers within two stops to any area of the city. Since its initial launch less than a month ago, Strauss has performed with excellent occupancy at 90%, while receiving positive guest reviews, making its future promising.
"Clean rooms, big balcony, a lot of space for family, fully equipped kitchen", "very well located, literally 1 minute from the tube station of 2 lines, so you can get to the center really fast. Convenient location!". "Checking in was very simple and easy, actually we haven't met anyone" are just some of the things that have been mentioned in recent weeks.
The apartments are multi-functional with spacious rooms, private balconies and terraces, as well as fully equipped kitchens that cater for the needs of those who prefer home-cooked meals or want the necessary comfort for an extended stay. The 24/7 virtual guest experience with a digital concierge and contactless service, such as the digital key system for check-in and check-out, will optimise your travel experience and help you relax and enjoy your stay.
The residential building dates back to 1888, with the last floor and the attic being constructed in 1912. After a complete renovation in 2019, the building provides modern living apartments whilst preserving indoor and outdoor spaces, such as the facade, entrance doors and staircase handrails.
The Wilhelminian architecture of the Strauss evokes the historical period during the second half of the 19th century when Vienna experienced economic and cultural growth. Urban planning projects were developed, including residential properties to accommodate the flow of people moving to the capital. A big number of artists, philosophers and musicians made vast contributions to the European culture at that time. The Strauss residency is named after the musicians of the Strauss dynasty, who left a globally renowned mark on the history of music.
At COSI we pay homage to the past and embrace the present by combining elements of the previous and the current generations. Our main goal is to provide authentic living spaces with a refined yet homely quality.
Located in the Rudolf Fünfhaus district, you will find yourself in Reindorfgasse, a vibrant neighborhood in the south-west of Vienna described as fun, vivid and welcoming. The area is part of the most interesting and up-and-coming parts of the city, home to the creative scene with edgy restaurants, Viennese pubs, laid-back cafés, second-hand shops and boutiques. To help travellers experience the best of the local neighbourhood, a list of recommendations is provided upon arrival. Apart from sightseeing, museums, cafes, restaurants and bars, it includes directions to the nearest grocery stores, parks and workout areas, as well as a list of helpful apps in order to upgrade your travel experience and help you live more like a local.
At Strauss the modern traveller finds a living space, versatile enough for various types of travel such as business trips, romantic getaways, family vacations or city trips with friends. A contact free entry with high quality cleaning standards creates a private, easy and safe stay. Our guests have the advantage of discovering the city and its culture from a local's point of view by choosing a type of accommodation that is welcoming, relaxing and most importantly feels like home, without sacrificing any conveniences.
We cannot wait to introduce you to our next location.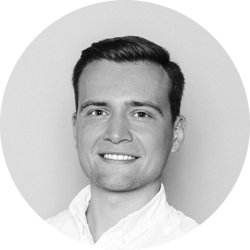 "We inspire the future of travel through a business model that works for new generations of travellers. By combining technology with quality design, we've been able to change what guests and investors expect from accommodation"
Join us by becoming a partner!