ALEXANDER LOBOV JOINS NUMA GROUP AS NEW COO
- NUMA's top leadership team adds seasoned ex-Uber technology expert
- The new position addresses groundbreaking changes in the hospitality sector
- Position introduced as part of NUMA's strong growth

Madrid, Berlin, August 24, 2021 – NUMA Group (www.numastays.com), Germany's leading technology provider in the short-term rental sector, has announced the appointment of Alexander Lobov as the company's new COO. In his new role, Lobov will be instrumental in managing the company's operations, which until recently was known as COSI Group, with immediate effect. This primarily includes the key areas of Market Entries, Business Operations, and Guest Experience. The position was newly established within the company as part of NUMA Group's growth strategy and its strong growth.
In recent years, Alexander Lobov has held numerous management positions, primarily at companies in the technology-driven mobility sector. Most recently, the Belarus-born Australian worked as Vice President Operations at e-bike provider BOND Mobility. There, in addition to central operations management, he was also responsible for data operations. At the Swedish e-scooter rental company Voi Technology, he was responsible for the successful market launch in more than 30 European cities. Lobov also previously gained more than four years of experience in various management positions at Uber, the US mobility service provider, and was responsible for the UberEats product in the entire EMEA region.
Christian Gaiser, CEO of NUMA Group, states: "Alexander Lobov has accompanied many leading technology-driven companies on their growth path over the past years. His extensive experience in technology-driven innovation will further accelerate NUMA's international development. We are very pleased to have Alexander Lobov, an outstanding expert, join our international leadership team."
Alexander Lobov is very excited about his new leadership role at NUMA: "Over the past 10 years, I have taken on a wide range of responsibilities for numerous technology companies. The NUMA Group is taking a completely new approach to hospitality. Similar ground-breaking changes are imminent here as they have already been in the areas of mobility and food delivery services. I will use my experience in leading and organizing teams to help this approach achieve sustainable international success."
High-resolution image material for media – download free of charge:
https://bit.ly/NUMA-COO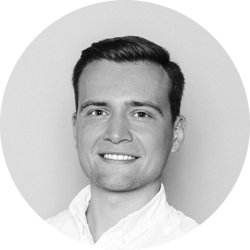 "We inspire the future of travel through a business model that works for new generations of travellers. By combining technology with quality design, we've been able to change what guests and investors expect from accommodation"
Join us by becoming a partner!