NUMA ENTERS THE SPANISH MARKET
- numa identifies the Iberian Peninsula as a key market for its European expansion
- numa seeks hotel and touristic apartments properties in central locations of the major cities
- numa's innovative model proven to be resilient amidst difficult market conditions
- numa offers landlords and investors a sustainable alternative to traditional hospitality operators
Madrid / Berlin, April 14, 2021 – nua (www.numastays.com), Germany's leading provider of short-term rentals using smart technology and driver of the new asset class Commercial Living, announced today in Madrid and Berlin the launch of numa's success model for the Spanish market.
With its international expansion to Spain, numa is continuing on its growth path. numa is entering the Spanish market, focusing on hotel and commercial properties in central locations of the major Spanish cities. The company targets lively neighbourhoods and main demand drivers for tourism and business travellers. numa Iberia (www.numastays.com/es) has already secured properties in Madrid's "Plaza de las Cortes" and Barcelona's iconic Eixample district. Further projects across several major destinations are already in advanced negotiations.
numa offers landlords the security of having a professional operator with a strong track record and a sustainable business model backed by reputable investors. By leveraging on its innovative technology solutions, numa delivers a superior guest experience and reduces operational costs.
The management team of numa Iberia consists of Nicolas Dugerdil, Head of International Expansion, COSI Group, and Daniel Martí Hedström, Head of Expansion, numa Iberia. Both deliver extensive market development experience for Spain. Nicolas Dugerdil contributed to the international expansion of the Inditex Group as Expansion Director for almost seven years, while Daniel Martí Hedström was responsible for market development as Head of Expansion South Spain at OYO Vacation Homes.
"For many years, the hotel industry in Spain benefited from strong demand fundamentals, yet the recent crisis revealed its vulnerability and, very often, its lack of innovation," explains Christian Gaiser, CEO and co-founder of numa. He adds: "We consider the Iberian Peninsula as a key market for our European expansion."
Dimitri Chandogin, President and co-founder of numa, states: "With numa, our proven expertise is now available to the Spanish hotel and real estate industry. We see enormous potential here for future growth, for example, also for new construction and real estate development projects."
"For numa, Spain is one of the most important European markets of the future, and we believe our successful model fits the local market specificities perfectly," said Nicolas Dugerdil, Head of International Expansion at numa. He adds: "numa's hybrid model enabling it to flexibly switch from short to mid-stay, results in an attractive low-risk profile and has already generated strong interest with local property owners, developers, and investors."
Daniel Martí Hedström, Head of Expansion, numa Iberia, adds: "The demands on Spanish hotel operators are growing enormously, especially in times of Corona – the optimization of internal, operational processes can be existentially decisive here. The digitization of processes shall become a must. Guests shall become ever more demanding and prefer a seamless experience and high-quality product."
High-resolution image material for media – download free of charge:
http://bit.ly/COSI-ES-Launch
About numa
numa is Germany's leading technology provider in the short-term rental sector and driver of the new asset class Commercial Living. numa combined the comfort of a home with the standards of a hotel.
numa develops new technology solutions for the real estate industry, focusing on hotels and apartment rentals. numa automates operational processes by up to 80 percent, enabling hotel operators to save up to 60 percent through restructuring. In addition, numa can drive up to 40 percent in additional topline revenue. In 2020, numa achieved 90 percent booking occupancy even during Corona-related lockdown.
In March 2021, numa raised 20 million EUR in fresh growth capital to also accelerate its international expansion. numa is backed by SORAVIA, the leading real estate group in the German-speaking countries, the technology funds e.Ventures and Cherry Ventures, representing renowned German family offices such as Otto and Miele – and more than 30 successful technology entrepreneurs.
Media contact Spain:
numa Iberia
Press Office
Inma Solís Salamanca
C/ Puente Viesgo, 6
28023 – Madrid
Tel.: (+34) 91 395 23 92
E-mail: isolis@imfluenciar.com
www.imfluenciar.com
Media contact International:
COSI Hospitality GmbH
Corporate Communications
Joachim M. Guentert
Jaegerstr. 71
10117 Berlin, Germany
Tel.: +49 30 25555 3846
E-mail: media@numastays.com
www.numastays.com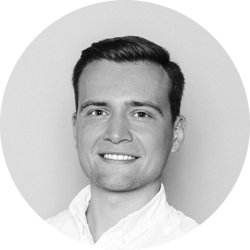 "We inspire the future of travel through a business model that works for new generations of travellers. By combining technology with quality design, we've been able to change what guests and investors expect from accommodation"
Join us by becoming a partner!