PHILIPP ROHWEDER BECOMES DIRECTOR OF REAL ESTATE OF NUMA GROUP

- NUMA's management team is expanded by former CORESTATE expert
- Specialist in Alternative Living: Micro Living, Serviced Apartments and Student Housing
-New position created as part of strong company growth
Berlin, 05.10.2021 - The NUMA Group (www.numastays.com), Germany's leading technology provider in the field of short-term rentals, is strengthening its management team with immediate effect with Philipp Rohweder, who as Director Real Estate will in future lead the European real estate business of the NUMA Group. The company was known as COSI Group until its international rebranding in July 2021.
Rohweders responsibilities at Numa include the key areas of International Expansion, Growth and Institutionalization. He reports directly to NUMA Managing Director Dimitri Chandogin. The position was newly created within the company as part of NUMA Group's growth strategy.
Philipp Rohweder (39) was previously with CORESTATE Capital Group, an investment manager and co-investor with approximately €28 billion in assets under management. As Director Investments and Co-Head Micro Living at CORESTATE, Rohweder managed the strategy, set-up and execution of project developments and investments in Germany for many years and accompanied the market entries in Spain, Poland, Austria, Switzerland and Denmark. Rohweder developed his expertise in the development and expansion of investment and operating models in the areas of micro-living, serviced apartments and student housing and was jointly responsible for European real estate acquisitions with a total investment volume of approximately 1.3 billion euros. Philipp Rohweder studied business administration at the European Business School and holds a Master of Science in Real Estate from the University of Hong Kong. Rohweder is a member (MRICS) of the Royal Institution of Chartered Surveyors.
Dimitri Chandogin, Managing Director of the NUMA Group, comments on the new appointment: "Philipp Rohweder has accompanied Corestate, one of Europe's most successful real estate investment companies, on its growth path over the past decade. His extensive experience in the areas of micro-living and serviced apartments will further accelerate NUMA's international development. We are very pleased to have gained Philipp Rohweder as another outstanding expert for our international management team."
Philipp Rohweder looks forward to his new leadership role at NUMA with great enthusiasm: "Over the past few years, I have taken on a broad range of tasks in the field of Alternative Living for one of Europe's largest investment managers and co-investors. NUMA is building an asset class for the new generation. I have not seen a comparable approach with such an optimized implementation. NUMA breaks with the existing dogmas of the industry. NUMA's model allows for greater efficiency and better returns than a traditional hotel or serviced apartment product while limiting the risk of loss like an apartment - a win-win situation for any real estate investor. Therefore, I am very excited to contribute my expertise to NUMA's next phase of international growth."
High-resolution pictorial material fee-free for medium Download:


About NUMA Group
NUMA Group is Germany's leading technology provider in the field of short-term rentals and driver of the new asset class Commercial Living. NUMA combines the comfort of a home with the standards of a hotel.
NUMA is developing new technology solutions for the real estate industry, with a focus on hotels and apartment rentals, to automate operational processes by up to 80 percent, enabling hotel operators to save up to 60 percent through restructuring. They can generate up to 40 percent additional revenue thanks to NUMA-optimized processes. NUMA was able to achieve 90 percent booking occupancy at its units across 12 locations in Europe and triple RevPAR in 2020, despite Corona.
NUMA is backed by SORAVIA, a leading real estate group in DACH, the technology funds e.Ventures and Cherry Ventures, which represent renowned German family offices such as Otto and Miele - and more than 30 successful technology entrepreneurs. Other investors are entrepreneurs and experts from the travel, real estate and hospitality industries, including Nils Regge (founder of HomeToGo), Gleb Tritus (Lufthansa Innovation Hub), Manuel Stotz (founder of Kingsway Capital), Mato Peric (founder of Immo), Andreas Bremke, Kreos Capital, Loric Ventures and the founders of Flixbus, Travelperk, Comtravo.
Press contact
numa group GmbH
Corporate Communications
Joachim M. Guentert
Jaegerstr. 71
D - 10117 Berlin
Tel.: +49 (0)30 25555 3846
E-mail: media@numastays.com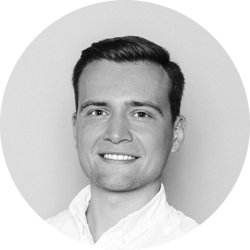 "We inspire the future of travel through a business model that works for new generations of travellers. By combining technology with quality design, we've been able to change what guests and investors expect from accommodation"
Join us by becoming a partner!