STRATEGIC PARTNERSHIP: NUMA GROUP EXPANDS OFFERING WITH HEYM COLLECTIONS IN AUSTRIA

- Far-reaching strategic partnership includes brand, technology solutions and international hotel marketing
- Accelerates NUMA's access to the Austrian market in the segment of high-end boutique hotels and apartments
Berlin/Salzburg, 06.10.2021 - NUMA Group (www.numastays.com), Germany's leading technology provider in the short-term rental sector and driver of the new asset class Commercial Living, and Heym Collections (www.heymcollections.com ), provider of exceptional boutique hotels, apartments and residences in Austria today announced their far-reaching strategic partnership.
As part of the partnership, the popular boutique hotels of the Heym Collections known from the international lifestyle media, such as the "Mozart", the "Villa Ivy" and the "Maximilian" in Salzburg, will be marketed under the NUMA brand with immediate effect and equipped with NUMA's newly developed technology solutions for the optimization and automation of hotel operating processes. The complex international hotel marketing via numerous web portals will also be centrally organized by the NUMA Group in the future.
Further apartments and residences of Heym Collections such as the "Villa Alma", directly at the Wolfgangsee in St. Gilgen, the "Villa Flora", a luxurious chalet in the mountains near Bad Goisern and "Der Abtenauer" in Abtenau will be completely equipped with the technology of numaGO (http://go.numastays.com), the franchising business unit of the NUMA Group. Properties in the Salzkammergut are furthermore already in preparation.
The cooperation marks a logical continuation of the growth strategy of NUMA Group (previously known as COSI Group). NUMA focuses on hotel and commercial properties in attractive locations of popular European cities. The company targets key demand drivers for tourists and business travellers.
"The partnership with HEYM Collections accelerates NUMA's access to the Austrian market in the very special segment of high-end boutique hotels, apartments and residences, perfectly matching NUMA's new brand direction 'stays with soul'," explains Dimitri Chandogin, Managing Director of NUMA Group. He adds, "HEYM Collections' local expertise combined with NUMA's cutting-edge technology and design know-how lead to strong synergies that will also serve future hospitality partners as benchmarks for a contemporary, new form of organization in the hospitality sector."
Martina Toifl, founder and CEO of Heym Collections adds: "The focus on contemporary hospitality and the passion to offer all guests an inspiring 'stay with soul' unites HEYM Collections and NUMA as partners in a very special way. When it comes to organization in the background, we jointly rely on state-of-the-art and extremely flexible technologies for smooth daily operations, maximum flexibility and security. Our approach also includes personally curated recommendations and tips from culinary to art and culture for an exceptional and lasting guest experience."
High-resolution image material free of charge for media - download:


About NUMA Group
NUMA Group (known from the media as COSI Group until July 2021) is Germany's leading technology provider in the field of short-term rentals and driver of the new asset class Commercial Living. NUMA combines the comfort of a home with the standards of a hotel.
NUMA is developing new technology solutions for the real estate industry, with a focus on hotels and apartment rentals, to automate operational processes by up to 80 percent, enabling hotel operators to save up to 60 percent through restructuring. They can generate up to 40 percent additional revenue thanks to NUMA-optimized processes. NUMA was able to achieve 90 percent booking occupancy of its units in Europe and triple RevPAR in 2020, despite Corona.
NUMA is backed by SORAVIA, a leading real estate group in DACH, the technology funds e.Ventures and Cherry Ventures, which represent renowned German family offices such as Otto and Miele - and more than 30 successful technology entrepreneurs. Other investors are entrepreneurs and experts from the travel, real estate and hospitality industries, including Nils Regge (founder of HomeToGo), Gleb Tritus (Lufthansa Innovation Hub), Manuel Stotz (founder of Kingsway Capital), Mato Peric (founder of Immo), Andreas Bremke, Kreos Capital, Loric Ventures and the founders of Flixbus, Travelperk, Comtravo.
www.numastays.com
About Heym Collections
Heym Collections was founded by Dr. Martina Toifl in 2015 as a Salzburg-based company for the conception and development of hospitality properties and contemporary hospitality. Since 2016, the group has relaunched several houses with history - including the "Mozart" in the Andräviertel and the "Maximilian" in Bayernstraße. During the renovation, emphasis is always placed on sustainable furnishings and fittings that emphasize the character of the house. The group is known for its art and branding concept, which was implemented individually in all houses together with designer Pia Clodi. The focus is on unconventional ideas and furnishings with a nesting feeling instead of cool design and overcrowded service.
The core of contemporary hospitality is evident in the smart use of digital technologies, sustainable energy and the striving to offer every guest an inspiring stay in beautiful Salzburg. They don't want to rest on tourist magnets like the Sound of Music or Mozart - rather, they provide guests with personally curated recommendations and tips on everything from culinary to art and culture. Heym Collections is currently pushing ahead with new projects in the Salzkammergut region.
www.heymcollections.com
Press contact
numa group GmbH
Corporate Communications
Joachim M. Guentert
Jaegerstr. 71
D - 10117 Berlin
Tel.: +49 (0)30 25555 3846
E-mail: media@numastays.com
www.numastays.com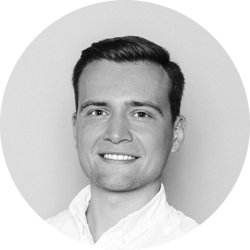 "We inspire the future of travel through a business model that works for new generations of travellers. By combining technology with quality design, we've been able to change what guests and investors expect from accommodation"
Join us by becoming a partner!