NUMA GROUP EXPANDS TO ITALY

- NUMA CEO: "Italy is at the heart of NUMA's expansion strategy"
-NUMA seeks hotel and tourist apartment properties in central locations of major Italian cities
-NUMA's innovative model has proven to be resilient amidst difficult market conditions
-NUMA offers landlords and investors a sustainable alternative to traditional hospitality operators
Milano, Berlin, October 13, 2021 – NUMA Group (www.numastays.com), Germany's leading technology provider in the short-term rental sector, announced today in Milano and Berlin the launch of NUMA's success model for the Italian market.
With its international expansion to Italy, NUMA Group is continuing on its growth path in Europe. The German company launched in Spain already in April 2021 and acquired a local provider a few weeks later. The company focuses on hotel and commercial properties in central locations of major Italian cities. NUMA targets prime neighborhoods and the primary demand drivers for tourists and business travelers. NUMA Group has already secured two iconic properties in Florence with NUMA Rodo, a hotel directly in front of Florence Cathedral, and NUMA Vita, an elegant, renovated villa. In Milan, NUMA is launching the newly built NUMA Loreto. In Rome, a NUMA location in Piazza Venezia will open later this year. Further projects in several well-known Italian destinations are already in advanced negotiations.
The NUMA Group offers real estate partners, hoteliers, and landlords the security of having a professional operator with a strong international track record and a sustainable business model backed by reputable investors. By leveraging its innovative technology solutions, NUMA delivers a superior guest experience and reduces operating costs by up to 60 percent. NUMA's system is highly robust and has proven itself in times of the pandemic. As a result, NUMA achieved 90 percent booking occupancy of its units in Europe in 2020, even during Corona-related lockdown.
In Italy, NUMA is managed by Gabriele Coen, Director of Real Estate Expansion. Gabriele Coen was previously responsible for the Italian market as General Manager at the US short-term rental operator Sonder for 4 years and brings extensive market know-how to the group.
"Italy is home to most of the UNESCO heritage sites globally. Based on our strong focus on iconic leisure destinations, Italy is at the heart of our expansion strategy," explains Christian Gaiser, CEO and co-founder of NUMA Group. He adds: "We are pleased to arrive in Italy, opening three iconic locations right from the get-go"
"For NUMA, Italy is one of the most important European markets of the future, and we believe our proven success model fits the local market specificities perfectly," said Gabriele Coen, Director of Real Estate Expansion at NUMA Group. He adds: "NUMA's hybrid model enabling it to flexibly switch from short to mid-stay results in an attractive low-risk profile and has already generated strong interest with local property owners, real estate developers, and investors. The demands on Italian hotel operators are growing enormously, especially in times of Corona. The optimization of internal, operational processes can be existentially decisive here. The digitization of processes shall become a must. Guests shall become ever more demanding and prefer a seamless experience and high-quality product."
High-resolution image material for media – download free of charge:
https://bit.ly/NUMA-Italy-Launch
About NUMA Group
NUMA Group (formerly COSI Group) is Germany's leading technology provider in the short-term rental sector and driver of the new asset class Commercial Living. NUMA combined the comfort of a home with the standards of a hotel.
NUMA develops new technology solutions for the real estate industry, focusing on hotels and apartment rentals. NUMA automates operational processes by up to 80 percent, enabling hotel operators to save up to 60 percent through restructuring. In addition, NUMA can drive up to 40 percent in additional topline revenue. In 2020, NUMA achieved 90 percent booking occupancy even during Corona-related lockdown.
In March 2021, NUMA raised 20 million EUR in fresh growth capital to also accelerate its international expansion. NUMA is backed by SORAVIA, the leading real estate group in the German-speaking countries, the technology funds e.Ventures and Cherry Ventures, representing renowned German family offices such as Otto and Miele – and more than 30 successful technology entrepreneurs.
Media contact
NUMA Group Headquarters, Europe Corporate Communications
Joachim M. Guentert
Jaegerstr. 71
D - 10117 Berlin
Tel.: +49 30 25555 3846
E-Mail: media@numastays.com



E-mail: flavianafacchini@gmail.com
www.flavianafacchini.com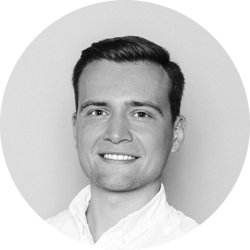 "We inspire the future of travel through a business model that works for new generations of travellers. By combining technology with quality design, we've been able to change what guests and investors expect from accommodation"
Join us by becoming a partner!