New NUMA opening
NUMA N

ovela - Experience the flair of old West Berlin
Berlin – October 10, 2022 – Somewhere between the vibrant 1920s flair, shady stories from Christiane F. at Bahnhof Zoo and luxury boutiques: There you have arrived, in the posh Berlin district of Charlottenburg and in our newest NUMA location, Novela. This impressive building pays homage to the famous Art Nouveau architecture that can be found throughout Charlottenburg. The inviting apartments offer the best of a bygone era: high stuccoed ceilings, beautiful windows and a classic staircase that welcomes you to the heart of West Berlin.
Charlottenburg: Berlin's organized half, with everything under control


Anyone who has experienced Berlin knows there's a vibe you can feel on every corner. While the east is characterized by the club scene and graffiti art from Kreuzberg to Friedrichshain to Lichtenberg, you experience a completely different Berlin in the west. The elegance one misses in many other districts in Berlin is paramount in Charlottenburg. The Kiez was once a small island surrounded by East Germany with a style all of its own that set it apart from the rest of the city. This style has remained and even though Berlin is a unit again today, one knows: "nothing new in the West" – and that's a good thing.
Ku'damm: the heart of famous West Berlin

NUMA Novela, not far from Olivaer Platz, is very close to the world-famous Kurfürstendamm. Ku'damm, as the vibrant boulevard is affectionately known, attracts travelers and locals alike with luxury boutiques. Here you'll find almost every building and fashion style, as well as a wide variety of shops, cafés and restaurants that invite you to linger. Whether you're a true Berliner, a newcomer or just passing through, everyone loves to stroll along the wide sidewalks of Ku'damm and do a little window shopping.
How it all began


About 500 years ago, Berlin's political elite built a path for their horses to get to their villas in nearby Grunewald. This path was the origin of Kurfürstendamm. Almost 400 years later, the famous Reich Chancellor Otto von Bismarck decided to redesign Kurfürstendamm. According to the motto "see and be seen", the government created a 53-metre-wide boulevard with theaters, cafés and boutiques, in line with the French model. Today, trendy cocktail bars, international gastronomy and art galleries in the old Gründerzeit buildings attract a global audience.
NUMA Novela is designed as a counterpoint to this and yet fits uniquely into the surroundings of Charlottenburg. Because here, people are constantly reinventing themselves. Fiery elements mixed with natural materials, black color blocks and contemporary finishes create a striking visual and dynamic contrast between the apartments that fully reflect life in Charlottenburg.
Flexibility and comfort for modern travelers


With its modern hosting concept and advanced tech solutions, NUMA combines the quality of a boutique hotel with limitless flexibility.
Thanks to our online check-in and the PIN code you use to access the building and rooms, we save you the hassle of waiting in line (and easily lost key cards). So you'll be in your beautiful room faster, where we've designed every inch to make you feel right at home. Super-fast WiFi, high-quality premium mattresses, sustainable coffee and hot insider tips for exploring the neighborhood are the little things that make a big difference.
Whether you're just staying for the weekend or settling in for longer, technology and design combine in the tastefully decorated rooms and apartments to create a welcoming feeling of home.
About NUMA


numa was founded right before the pandemic and offers modern travelers "hotels of the future" in Europe's most popular hotspots. The company gives the hotel industry a new face, by leading it into a new era, for the next-gen travelers: digitized processes simplify every step of the journey and individually designed apartments with timeless interiors, carefully fitted into the neighborhood, provide uniqueness and bring some soul to travel. NUMA's hotels are located in metropolises such as Berlin, Barcelona, Madrid, Milan, Rome, Seville, and Vienna.
Media contact
NUMA Group Europe
Corporate Communications
Joachim M. Guentert
Jägerstr. 71
D - 10117 Berlin
Tel.: +49 (0)30 25555 3846
E-Mail: media@numastays.com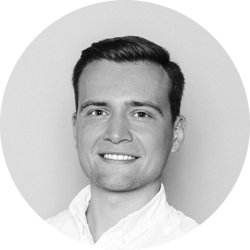 "We inspire the future of travel through a business model that works for new generations of travellers. By combining technology with quality design, we've been able to change what guests and investors expect from accommodation"
Join us by becoming a partner!