NUMA Group opens NUMA VICI Hotel in Piazza Venezia, Rome
-VICI is the first fully digitalized NUMA hotel in Rome
-Top location in Rome, directly at Piazza Venezia
-Digital hotel operator NUMA grows amid challenging market conditions
-NUMA is looking for more hotel and tourist apartment properties in central locations of major Italian cities
Berlin / Rome – Mar 7, 2022 –NUMA Group (www.numastays.com), the leading European digital hotel operator and technology developer, has officially announced the operation of the
NUMA VICI Hotel in Rome. The fully modernized 18th-century building with 16 units is close to Piazza Venezia and the Trevi Fountain.
With NUMA VICI, the German NUMA Group is now expanding its offering in the Italian capital just a few months after its market launch in Italy. NUMA has already offered digitized hotels in Florence and Milan for modern tourists and business travellers since October 2021. In Rome – like in all European metropoles – NUMA focuses on prime locations as the main demand driver for tourists and business travellers. Located directly on Piazza Venezia,
popular attractions are within a few minutes' walk. NUMA VICI's units span 1,000 square meters and are designed to a high standard. A flexible, fully digital check-in and check-out via smartphone and an international NUMA guest support team around the clock ensure a contemporary travel experience. Workspaces with fast internet connections and fully equipped kitchens allow easy working at NUMA VICI, which is ideal also for business
travellers and digital nomads.

NUMA in Italy is managed by Gabriele Coen, Director Real Estate Expansion. For four years, Gabriele Coen was previously responsible for the Italian market as General Manager
at Sonder, a US-based short-term rental provider, and brings extensive market know-how to the group.

"As a cosmopolitan metropolis, the Italian capital offers joie de vivre and charm for millions of travellers from all over the world. With NUMA VICI they can now find a contemporary temporary home in a prime location," says Gabriele Coen, Director Real Estate Expansion, NUMA Italy. He adds, "For property owners, real estate developers, and investors, NUMA's hybrid model, which allows easy and flexible switching between short- and mid-stay, offers
an attractive, low-risk profile. We are looking for more properties in prime locations. For Italian hotel operators, the requirements have grown enormously in times of Corona. The high cost-saving potentials can be existentially decisive through the digitalization of internal, operational processes. NUMA offers internationally proven and easy-to-implement solutions here."

Further projects in top Italian destinations are already in advanced negotiations.
High-resolution image material for media – download free of charge:
https://bit.ly/MediaKit-NUMA-VICI

About NUMA Group
Berlin-based NUMA Group is the leading European digital hotel operator and technology developer. The company provides disruptive design hotels for modern travellers. A trusted partner for investors, owners, and developers, NUMA uses proprietary technology-based operating solutions that largely automate operations and increase cost efficiencies and revenues. NUMA successfully operates over 2,500 units in European A-cities, including Berlin, Munich, Rome, Milan, Madrid, Barcelona, and
Vienna.

www.numastays.com – partner.numastays.com


Media contact
NUMA Group Headquarters, Europe
Corporate Communications
Joachim M. Guentert
Jaegerstrasse 71
D - 10117 Berlin
Tel.: +49 (0)30 25555 3846
E-Mail: media@numastays.com
www.numastays.com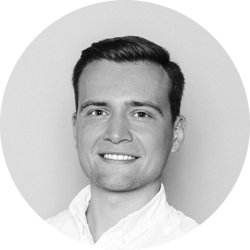 "We inspire the future of travel through a business model that works for new generations of travellers. By combining technology with quality design, we've been able to change what guests and investors expect from accommodation"
Join us by becoming a partner!