Millennial and Gen Z hotel NUMA Group raises $45M fueled by strong performance despite Pandemic
-NUMA: 500% revenue growth, over 2,500 units, booking occupancy 85% despite COVID, 230% above market average across Europe
-NUMA's innovative model proves resilient amid challenging market conditions in 2021
-Lead investor DN Capital, co-lead Headline and investors Soravia, Cherry Ventures, Scope Hanson, and Kreos Capital accelerate NUMA's strong growth
Berlin / Madrid / Milan – Feb 8, 2022 – NUMA Group (www.numastays.com, previously known as COSI Group), the leading European digital hotel operator and technology developer, has raised additional $45 million growth capital in a new funding round to further expand its business. The company provides disruptive design hotels for modern travelers. NUMA has been highly successful in operating more than 2,500 units in A-list European cities, including Berlin, Munich, Rome, Milan, Madrid, Barcelona, and Vienna, under the claim "bring some soul to travel".
NUMA partners with investors, property owners, developers, and hotel operators to create innovative technology-based operator solutions. NUMA's proprietary technology stack increases profits by up to 40% for hotel operators through automated business processes, intelligent pricing, and higher occupancy rates.
Germany-based NUMA Group successfully expanded into Spain, Italy, Austria, and the Czech Republic in 2021. NUMA achieved 85% booking occupancy of its 2,500 units in Europe, a stark contrast to the industry-wide decline caused by the pandemic.
NUMA outperformed the market average for traditional hotels by 230% of booking occupancy during the pandemic, according to benchmarking solution Fairmas. The new strategic business unit NUMA Go, a technology franchise solution for hotels, already convinced numerous hotel operators to adopt its technology in its first year. NUMA Go is an all-in-one solution supporting the hotel industry in adapting flexibly to the new market conditions and significantly reducing costs.
The new lead investor of NUMA Group is DN Capital Group, one of the most successful global technology investors who previously backed Auto1, HomeToGo, and Shazam. The co-lead investor is Headline. Existing investors Cherry Ventures, Soravia, Kreos Capital, TruVenturo, and Scope Hanson are also participating in the new and oversubscribed $45 million financing round.
Christian Gaiser, CEO, and co-founder of NUMA Group explains: "Our clear goal is to establish NUMA as the dominant technology and creative solution provider for a completely new generation of hotels in Europe. NUMA used the pandemic to prove the resilience of its business model. We achieved 500% revenue growth and 85% booking occupancy despite Corona using our NUMA concept and proprietary technology." Gaiser adds, "We will use the fresh capital to offer even more NUMA hotel rooms and expand our technological lead across Europe rapidly – we will also expand the NUMA Go business unit."
Nenad Marovac, Founder and Managing Partner of DN Capital Group, European Midas List Investor and Board member at NUMA: "We are very impressed by NUMA's strategy, performance and its consistent expansion in a very challenging market environment. The team behind NUMA has consistently achieved high occupancy rates and sustainable profitability of its units despite Corona. NUMA's business model offers an attractive risk-reward profile for real estate partners, operators – and, most importantly, a completely new travel experience for modern travelers. We believe NUMA's disruption technology will fundamentally change the hotel industry."
Christian Miele, Partner at Headline, President of the German Startups Association, and German Startup Investor of the Year (Handelsblatt): "Demand is clearly shifting from traditional hotel offerings to NUMA's product category. NUMA is very capital-efficient in developing a new, disruptive hotel category that is tailor-made to meet the demand of Millennials and Gen-Z. As early investors, we are therefore very excited to continue supporting NUMA in its next phase of growth."
High-resolution image material for media – download free of charge:
https://bit.ly/MediaKit_NUMA_Funding_02-22
About NUMA Group
Berlin-based NUMA Group is the leading European digital hotel operator and technology developer. The company provides disruptive design hotels for modern travelers. A trusted partner for investors, owners, and developers, NUMA uses proprietary technology-based operating solutions that largely automate operations and increase cost efficiencies and revenues. NUMA successfully operates over 2,500 units in European A-cities, including Berlin, Munich, Rome, Milan, Madrid, Barcelona, and Vienna.
www.numastays.com – partner.numastays.com
About DN Capital
DN Capital is a leading European early-stage venture capital firm with operations in London, Berlin, and Silicon Valley. The firm focuses on Seed, Series A, and select Series B investments in software, fintech, marketplace, and consumer internet. DN Capital's mission is to support entrepreneurs in creating global category leaders. DN was an early backer in companies such as Shazam, Endeca, Auto1, GoStudent, Jobandtalent, Mister Spex, HomeToGo, OLX, Remitly and Quandoo..
www.dncapital.com
About Headline
Headline (formerly eventures) is a Venture Capital firm actively on the ground in 7 cities around the world. The Firm invests across geographies, leading rounds at every stage. Once we commit to a team, we go to the ends of the earth to make their success global.
Our Early Stage Funds are based in the US, Europe, Asia, and Brazil, and invest locally. Our San Francisco-based Growth Fund invests globally from Series B and beyond, working in collaboration with our Early Stage Teams. The sizes and locations of these funds make it possible for us to see local trends up close, identify winning founders, and lead rounds at every stage. Sonos, The RealReal, Creditas, Sorare, Pismo, AppFolio, goPuff, Acorns, Farfetch, Segment, Bumble, and Yeahka are among the stars in Headline's world.
www.headline.com
About SORAVIA
SORAVIA is a growth-oriented and owner-managed family business. For over 140 years, the name Soravia has stood for continuity in the construction and real estate business. SORAVIA concentrates on the business areas of urban development, privately financed residential construction, commercial projects, subsidized residential construction, hotel developments, and the revitalization of listed properties.
SORAVIA complements its core business of real estate project development with service companies in facility, property, and asset management. Besides, SORAVIA holds stakes in the auction house Dorotheum and the hotel group Ruby Hotels.
With over 600 completed projects and a project volume of over EUR 6.3 billion, SORAVIA is one of the leading real estate project developers in Austria and Germany. With all its holdings, SORAVIA employs around 3,300 people.
www.soravia.at
About Cherry Ventures
Cherry Ventures is an early-stage venture capital investor founded and led by a team with extensive experience in building fast-growing companies, such as Zalando and Spotify. The fund invests in top founders across Europe, typically as their first institutional investor, and supports them from go-to-market strategy to scaling their companies. Cherry Ventures has invested in the seed stage of over 75 companies across the UK and continent, including Flink, FlixBus, AUTO1 Group, Flaschenpost, Infarm, SellerX and Forto. Cherry Ventures is headquartered in Berlin and has local presence in Stockholm and London.
www.cherry.vc
Media contact
NUMA Group Headquarters, Europe
Corporate Communications
Joachim M. Guentert
Jaegerstr. 71
D - 10117 Berlin
Tel.: +49 (0)30 25555 3846
E-Mail: media@numastays.com
www.numastays.com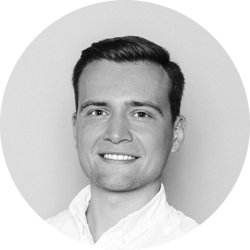 "We inspire the future of travel through a business model that works for new generations of travellers. By combining technology with quality design, we've been able to change what guests and investors expect from accommodation"
Join us by becoming a partner!