NEW AT NUMA: SKETCH IN BERLIN

- NUMA expands their award-winning property Sketch
- Located in Berlin's lively and popular Friedrichshain district
- Sketch features custom graffiti murals and industrial design housed in a protected historic building
Berlin, 25.1.2022 - It's the place to be in Friedrichshain, where you're guaranteed to get in.
You won't find any bouncers at Sketch, because we want you to stay. Behind the red brick facade of a former piano factory are rooms so attractively designed that they provide you with the feeling of being at home from the moment you walk in. This inviting ambience is another success for Numa at its newest location in Berlin, complete with innovative tech and authentic design.
At home on the road
With its novel hosting concept and smart tech solutions, Numa combines consistent boutique hotel quality with unprecedented flexibility. Whether you're just staying for the weekend or settling down for longer, whether you're a business traveller or a city nomad, in the tastefully decorated rooms and apartments, technology and design combine to welcome guests of all kinds—Numa means stays with soul.
Numa locations are all centrally located, tailor-made for individual cosmopolitans who want to feel like a local—not a tourist—during their travels. 24/7 online check-in and check-out make arrivals and departures flexible and easy, giving you more time to explore the city. Numa intensifies your own personal travel experience.
Architecture with history
Like a rock in the surf, unbothered by the hustle and bustle of the big city, Numa's newest location Sketch rises above Berlin's coolest corner, Friedrichshain. Built in 1911, the red brick building survived both world wars unscathed. Today, the impressive structure is a post-industrial creative centre, and the city protects it for its historical value.
At Sketch, historic charm merges with contemporary and eclectic design—just like the Berlin you know and love. Original Numa graffiti and abstract art on the walls are inspired by the creative Kiez atmosphere. Amidst the vibrant Friedrichshain surroundings, you won't find any DJs (unless you're travelling with one), but plenty of good vibes abound. Just steps away from the lively Boxhagener Platz, you'll be staying in one of Berlin's best-kept secrets.
Flexibility and comfort
Like all our Numa locations, Sketch has more to offer than an exceptional location. In addition to a stress-free online check-in and a PIN code to access the building and rooms, we save you the hassle of waiting in line—and spare you from those easily-lost key cards. So you'll be in your beautiful room faster, where we've designed every inch to make you feel right at home.
Super-fast wifi, high-quality premium mattresses, sustainable coffee and hot insider tips for exploring your neighbourhood are just some of the little things that make a big difference.
A neighbourhood on the pulse of the city
Whatever you're looking for, you'll find it here: Boutique shopping and flea markets, art galleries and graffiti, cheap beer and chic wine bars, international restaurants and currywurst stalls, techno clubs and farmers markets—Sketch is right in the middle of it all.
About NUMA Group
NUMA Group is Germany's leading technology provider in the field of short-term rentals and driver of the new asset class Commercial Living. NUMA combines the comfort of a home with the standards of a hotel.
NUMA is developing new technology solutions for the real estate industry, with a focus on hotels and apartment rentals, to automate operational processes by up to 80 percent, enabling hotel operators to save up to 60 percent through restructuring. They can generate up to 40 percent additional revenue thanks to NUMA-optimized processes. NUMA was able to achieve 90 percent booking occupancy at its units across 12 locations in Europe and triple RevPAR in 2020, despite Corona.
NUMA is backed by SORAVIA, a leading real estate group in DACH, the technology funds e.Ventures and Cherry Ventures, which represent renowned German family offices such as Otto and Miele - and more than 30 successful technology entrepreneurs. Other investors are entrepreneurs and experts from the travel, real estate and hospitality industries, including Nils Regge (founder of HomeToGo), Gleb Tritus (Lufthansa Innovation Hub), Manuel Stotz (founder of Kingsway Capital), Mato Peric (founder of Immo), Andreas Bremke, Kreos Capital, Loric Ventures and the founders of Flixbus, Travelperk, Comtravo.
Press contact
numa group GmbH
Corporate Communications
Joachim M. Guentert
Jaegerstr. 71
D - 10117 Berlin
Tel.: +49 (0)30 25555 3846
E-mail: media@numastays.com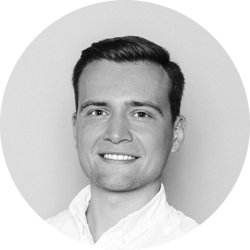 "We inspire the future of travel through a business model that works for new generations of travellers. By combining technology with quality design, we've been able to change what guests and investors expect from accommodation"
Join us by becoming a partner!